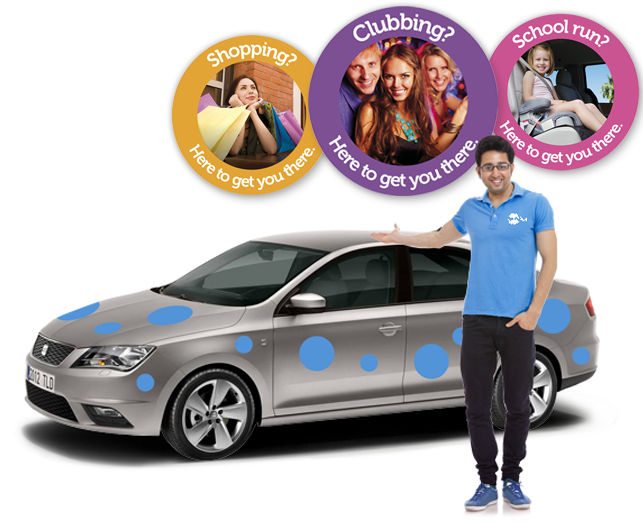 Important Information – We have a problem with our telephone lines.
5 Ways to book:
Download our App – Spotty Cars – and book via the app
Email – bookings@spottycars.com
Click on the top right hand corner of the page "Book online now"
Fax your booking to 0844 247 1213
You can still call us but because the line is diverting to another number, it may be engaged if someone else is on the line, please keep trying.
We are sorry for any inconvenience.
London's
brightest

 Camden minicab service

We know why you're here. Because you want to be somewhere else – as quickly and as comfortably as possible. So we're here to get you and your family there, on time and in style. When you book a SpottyCar you know that you're in safe hands and that your journey is every bit as important to us as it is to you. Just call, book online or download our app and one of our friendly drivers will be with you in a flash. And you'll never have to worry about which car's yours – it'll be the Spotty Car! You can pay how you like too – cash, card or account.
So whatever you want to do, we're
here to get you there.