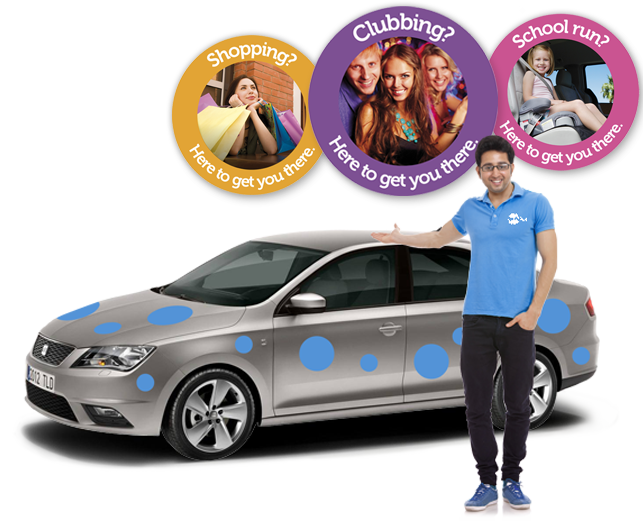 London's
brightest
 Camden minicab service
We know why you're here. Because you want to be somewhere else – as quickly and as comfortably as possible. So we're here to get you and your family there, on time and in style. When you book a SpottyCar you know that you're in safe hands and that your journey is every bit as important to us as it is to you. Just call, book online or download our app and one of our friendly drivers will be with you in a flash. And you'll never have to worry about which car's yours – it'll be the Spotty Car! You can pay how you like too – cash, card or account.
So whatever you want to do, we're
here to get you there.